EV Charging Options For Every Market​
Cutting-edge EV chargers designed for use on any property type. Reliable, durable, and user-friendly. TurnOnGreen EV chargers meet industry quality and safety standards, and operate on simple end-user and management platforms.

7kW | 32A
Non- Networked Charger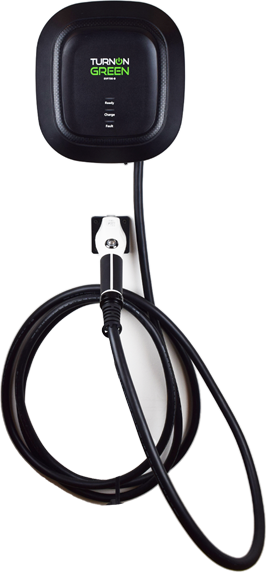 7kW | 32A
Networked Charger

11kW | 48A
Networked Charger

19kW | 80A
Networked Charger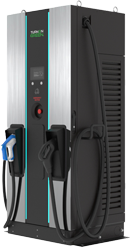 90-180kW
Networked Charger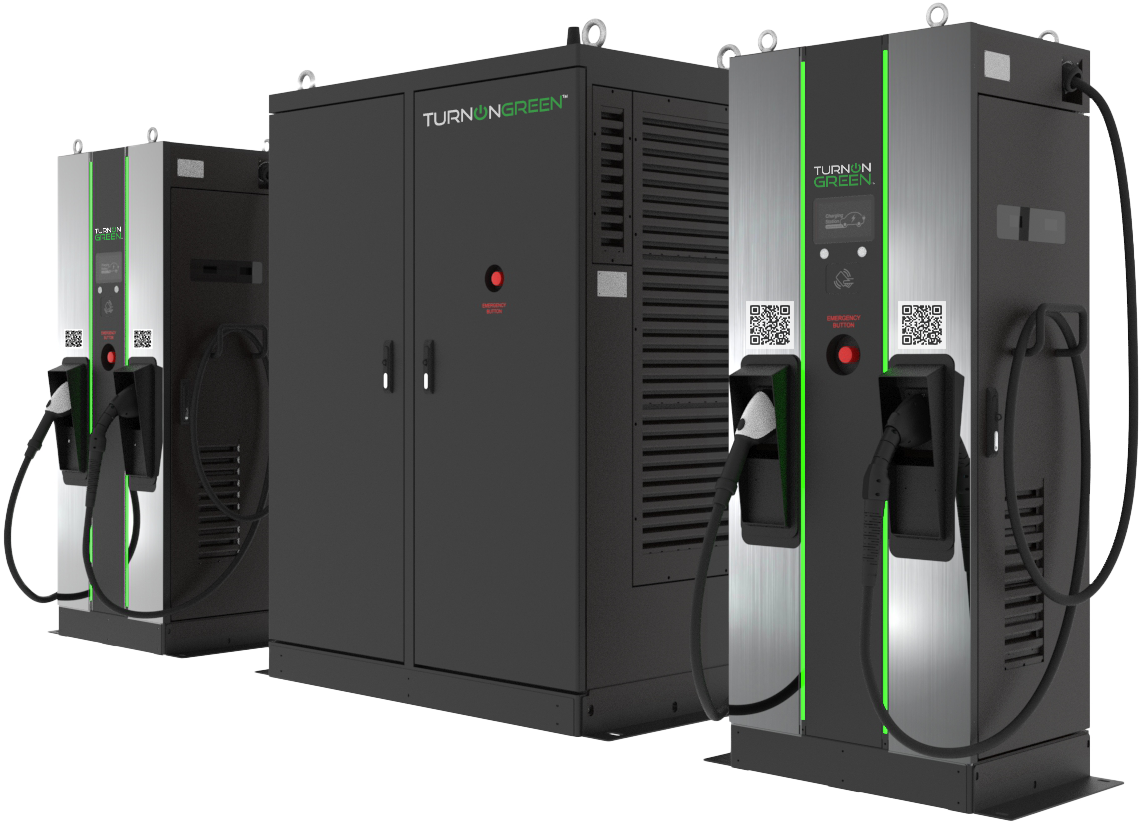 Charging Speed
AC Chargers offer a leisurely pace of charging, typically requiring a span of several hours to a full night to completely charge an electric vehicle, which is ideal for overnight charging at home or during a full workday.
Power Requirement
AC Chargers can often be seamlessly integrated into an existing electrical setup without significant alterations, with Level 1 chargers even capable of plugging directly into standard 220V household outlets.
Installation Costs
AC Chargers are the more economical choice for both purchase and installation, with costs varying from minimal, when tapping into existing outlets, to a few thousand dollars for higher-capacity Level 2 chargers that may require professional installation and electrical upgrades.
Use Case
AC Chargers are designed for daily use, providing a convenient solution for drivers to charge their EVs overnight at home or during work hours, and are typically referred to as Level 1 and Level 2 chargers.
Level 3 (DC Fast) EV Chargers
Charging Speed
DC Chargers stand on the other end of the spectrum, providing a rapid charging capability that can replenish an EV's battery in as little as minutes, making them the preferred choice for quick top-ups at public stations or for commercial fleets that require swift turnaround.
Power Requirement
DC Chargers necessitate a more robust three phase 480V power infrastructure, typically ranging from 120 kW to 360 kW, to cater to the higher energy demands of fast charging stations, often found in commercial or industrial settings.
Installation Costs
DC Chargers involve a higher upfront investment due to the complexity of their installation, which includes the cost of the charging units themselves as well as potential enhancements to existing electrical frameworks and professional services for installation.
Use Case
DC Chargers are tailored for rapid charging scenarios, primarily serving commercial spaces such as retail hubs, service stations, and businesses with fleet vehicles, where they are commonly known as Level 3 or Fast Chargers.
EV Charging Designed to Work in All Spaces​
Attract and keep top-talent
With millions of EV's entering the market in the next 4 years, businesses will need to provide charging solutions to their customers, guests and employees to remain competitive. Attract new customers, create new revenue streams and project an ECO-Friendly brand with TurnOnGreen's state of the art, networked, Commercial Level 2 EV chargers.
The TurnOnGreen Dashboard is a comprehensive, cloud-based EV charger management platform. The dashboard provides a user-friendly interface with useful features for any size business to monitor and manage EV chargers with ease.
View and analyze real-time charging data
Track costs and adjust pricing
Manage power with advanced active load balancing
Manage users and set permissions
Automatic report generation, downloadable at any time
24/7 support available via SMS, in-app messaging, or toll-free number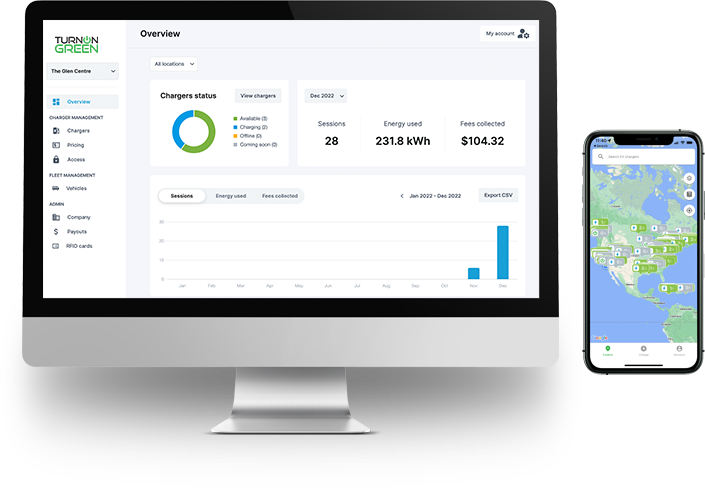 Join The EV Charging Infrastructure
TurnOnGreen makes EV charging possible for your location. With universally compatible machines, and a variety of partnership models to choose from, joining the EV infrastructure becomes a simple 4 step process. 
To assess your locations unique needs, TurnOnGreen will visit your property with an EVITP certified electrician to understand what you are currently set up to handle.
Once you have chosen your preferred charger and program based on the inspection, TurnOnGreen will commence permitting and installation.
Your property is now an EV charging site. Based on your chosen program, monitor and configured your chargers at any time via the TurnOnGreen online dashboard.
No matter what partnership program you have selected, TurnOnGreen will make sure you are creating value. See how you can gain with our partnership programs.
Headquarters:
1421 McCarthy Blvd. 
Milpitas, CA 95035
Follow us on Social Media