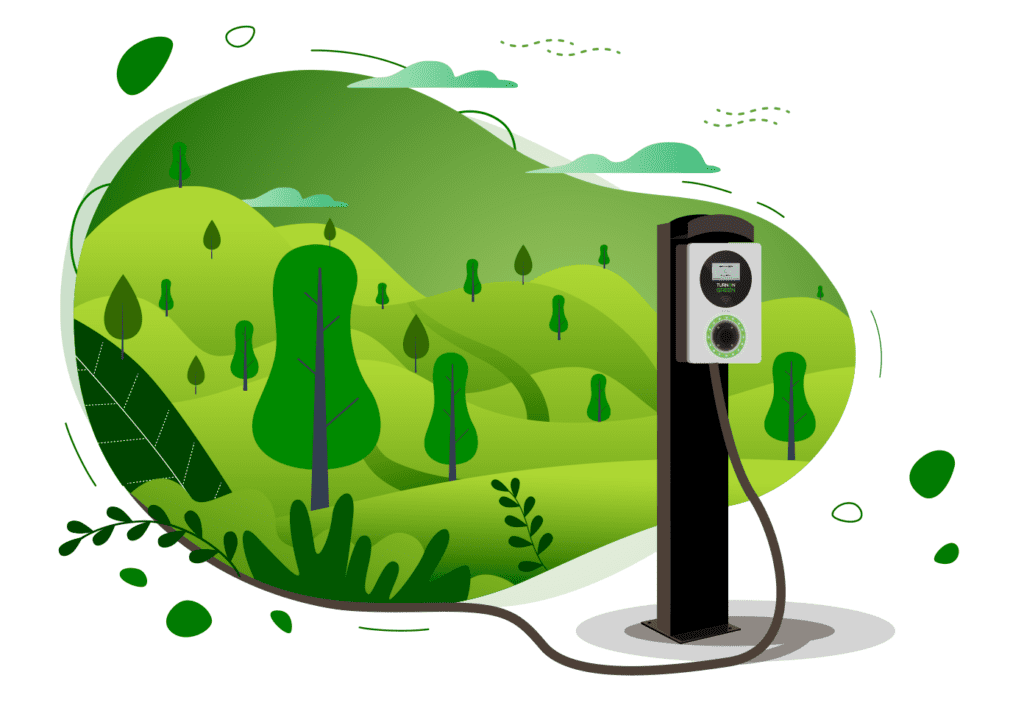 TurnOnGreen Partners with Reforestation Non‑Profit One Tree Planted
TurnOnGreen has partnered with the reforestation non-profit One Tree Planted. The TurnOnGreen "One4One" initiative aims to help restore U.S. forests by planting one tree for every residential and commercial Electric Vehicle charging unit sold and raising additional donations from clients and corporate partners.
The initiative seeks to plant a minimum of 10,000 trees a year over the next ten years. TurnOnGreen's partnership with One Tree Planted reflects its commitment to sustainability and mitigation of the negative impact of carbon emissions.
TurnOnGreen is committed to green energy technology and promoting zero-emission transportation solutions. Sustainability is a huge part of our corporate culture, and a partnership with One Tree Planted is a perfect way for our employees, customers, and partners to contribute to the reforestation of Planet Earth.
is absorbed by a single mature tree in one year.
is emitted by one combustion engine ("ICE") passenger vehicle by each year.
are required to offset the CO2 given off by one standard passenger vehicle in a year.
planted by One Tree Planted, equivalent to about 200,000 ICE vehicles' annual CO2 emissions.

One Tree Planted is a 501(c)(3) nonprofit on a mission to make it simple for anyone to help the environment by planting trees. Their projects span the globe and are done in partnership with local communities and knowledgeable experts to create an impact for nature, people, and wildlife. Reforestation helps to rebuild forests after fires and floods, provide jobs for social impact, and restore biodiversity. Many projects have overlapping objectives, creating a combination of benefits that contribute to the UN's Sustainable Development Goals. To learn more, visit onetreeplanted.org.