Better Amenities For Better Tenants
Create more value at your property.
Modernize Your Commercial Property With EV Chargers
Prominent tenants seeking high-end, Class-A properties expect the best in amenities for their workspaces. Capture the eye of reputable companies, and keep top talent by making EV charging available on your commercial office space.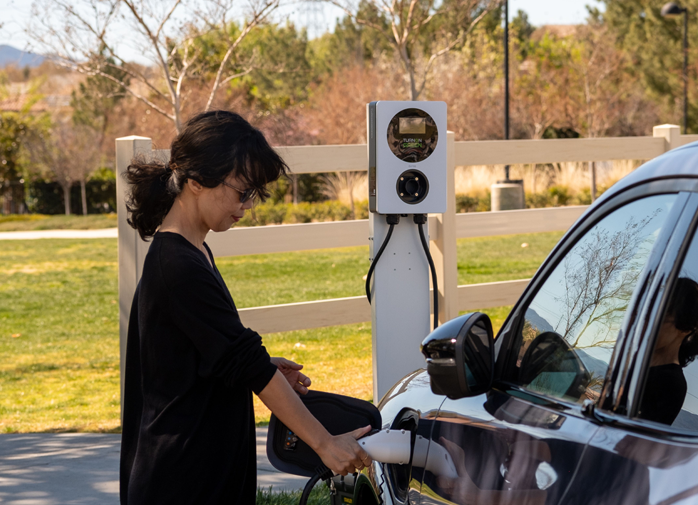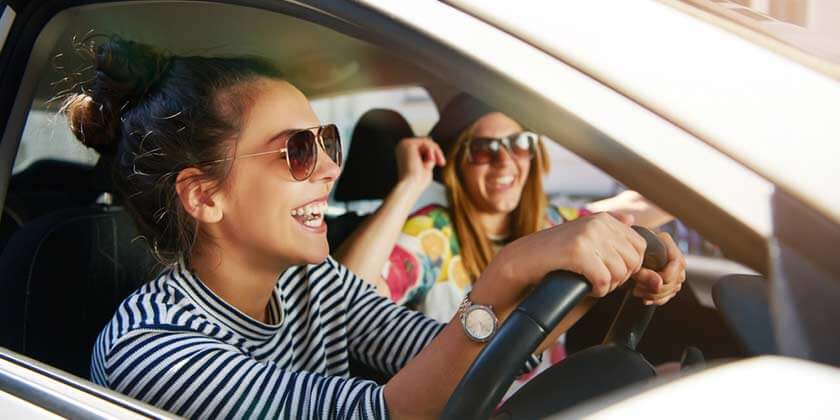 Retail sites that offer EV charging services increase their earning potential. Level 2 and DC Fast Charging take at least 30 minutes to add significant range to a battery. Research suggests that when customers spend more time at a retail site, they also spend more time in stores – growing their basket size.*
*Public EV charging business models for
retail site hosts – A Financial Analysis of Common EV
Charging Business Models for Retail Site Hosts

Over 50% of vehicles on the road will be electric by 2050.
Preparing your property for EV charging benefits you in the long run, as you can stay ready for any future updates to charging technology.
Increase the value of your property by positioning the location as modern and sustainable, while also generating revenue through charging sessions.
High-profile, innovative groups are quickly going green. Make sure your property is equipped to meet the increased demands of the EV charging population.
Recommended EV Chargers For Commercial Properties​
TurnOnGreen offers a variety of Level 2 and DCFCs. See which EV charger fits your current or proposed electrical infrastructure.

7kW | 32A
Non- Networked Charger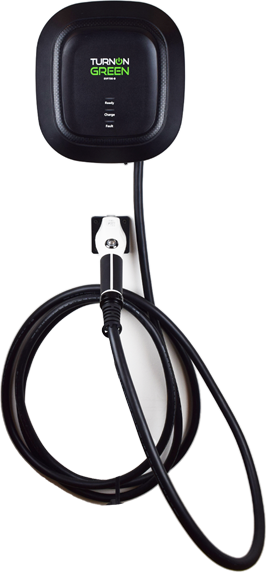 7kW | 32A
Networked Charger

11W | 58A
Networked Charger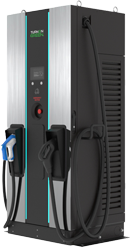 TurnOnGreen Management Dashboard
Set permissions, manage your EV chargers, see power usage, and gain access to 24/7 customer service.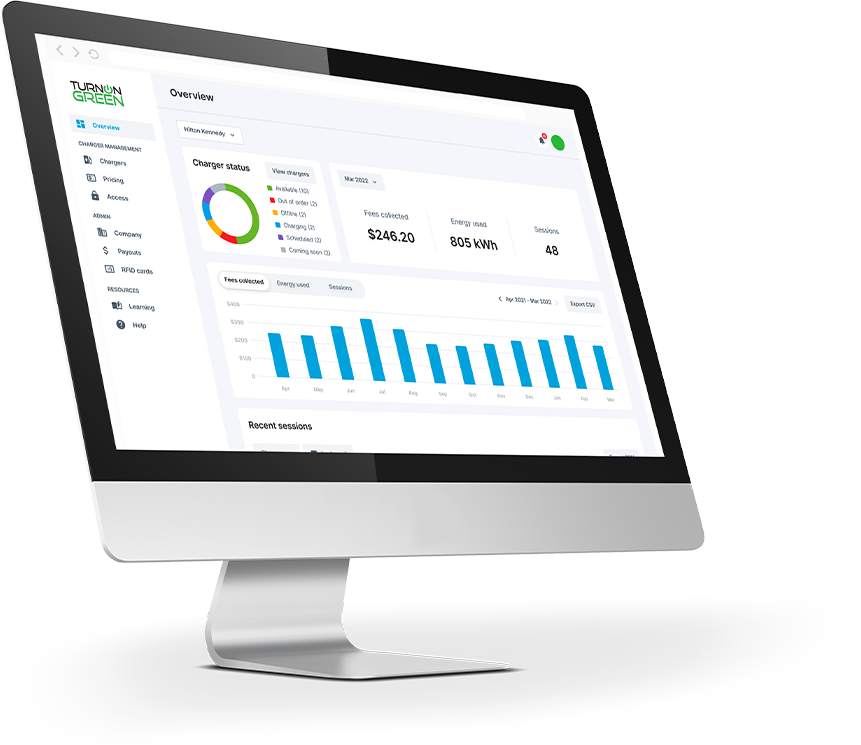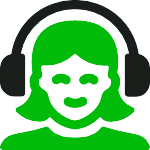 Through the TurnOnGreen app your tenants will always have access to a real live customer service representative.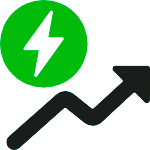 See live energy usage statistics, and keep accurate records through customizable PDF reports.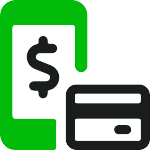 Set prices to cover your utility usage, and help your property earn through electrifying by parking lot.
Want help from a rebate expert?
From initial inspection, to your first charge – TurnOnGreen is happy to guide you every step of the way. Learn more about how we can help you satisfy all of the requirements for proper EV charger installation.