Be a part of something amazing. TurnonGreen, Inc. ("TOGI") designs and manufactures innovative, feature-rich, and top-quality power products for mission-critical applications spanning multiple sectors and deployed in the harshest environments. The diverse markets we serve include defense and aerospace, medical and healthcare, industrial, telecommunications, and e-Mobility. TOGI brings decades of experience to every project, working with our clients to develop leading-edge products to meet a wide range of needs.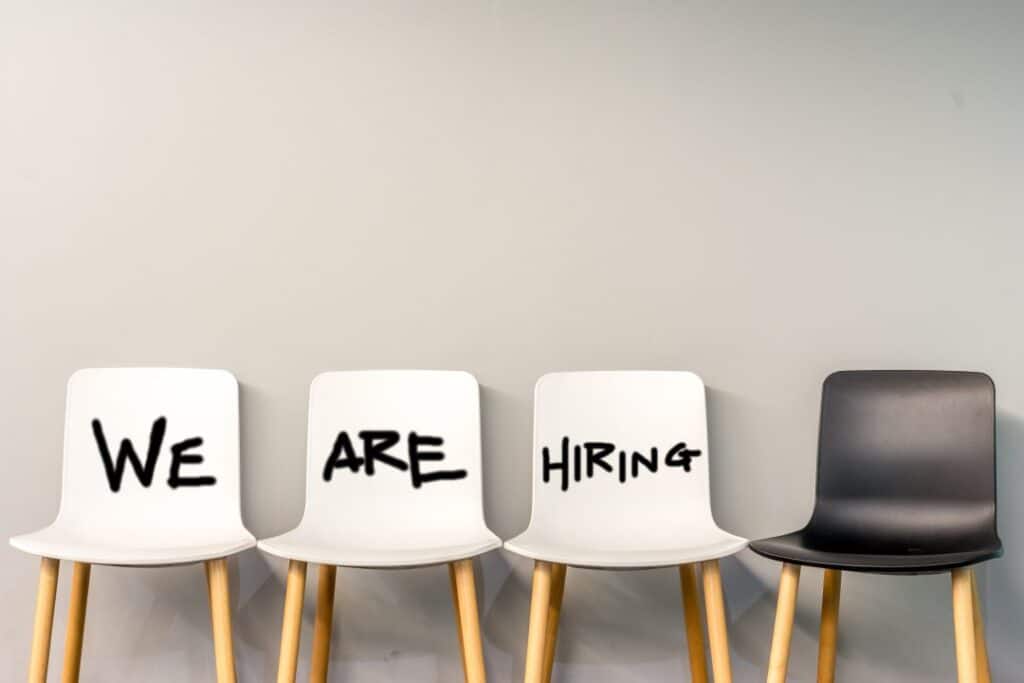 PPO / HSA / HMO Medical Plans
Vision, Dental and Life & Disability benefits
401K with match
Vacation and PTO
10 + 1 (Floating) Holidays
Stock options upon approval by BOD
What does it take to work here?
We place great value on and commitment to:
Customer Satisfaction
Employee Development
Innovative Solutions
Exceptional Performance
TurnOnGreen - System Engineer
Job Overview
We're seeking a System Engineer to join our highly skilled team. As an ideal candidate, you will be leading all aspects of field engineering related to the deployment of Turnongreen's Electric Vehicle Supply Equipment (EVSE) and services.  The System Engineer will design and develop the electrical and technical aspects to support each project deployment and will oversee field implementation throughout US and Canada. You will be reporting to the President and Chief Executive Officer of the Company and work closely with the Company's Chief Revenue Officer and cross functionally team to strategize and develop long-term plans that usher in new levels of productivity and further develop the Company's pipeline.
This position is required to work out of our corporate headquarters in Milpitas, CA. This position will require travel to job sites in the United States and Canada.
Responsibilities and Duties
Provide technical support and oversee site implementations for Turnongreen's Electric Vehicle Supply Equipment (EVSE) and solutions
Define the electrical and technical requirements for each product field deployment
Provide both general "best practice" and site-specific engineering recommendations for civil and electrical infrastructure and telecommunications (cellular and Wi-Fi); analyze and perform detailed calculations for electrical service load profiling, capacity planning, and energy management
You maintain knowledge of the National Electrical Code (NEC) and relevant state and local codes, specifically related to EVSE
You respond to functional and technical elements of RFPs; assist in the development and execution of SoWs (statements of work) and other proposals
Provide pre-sales site surveys and provide the electrical requirements and planning for each project
Manage project implementation including site coordination, obtaining relevant permits, product delivery, placement, installation, and commissioning
Inspect work areas and determine type of work, materials required for each project
Manage involving the electrical and construction planning for each site
Support the process of tender preparation by creating technical specification and advise on solutions Provides any necessary technical support to Sales during meetings with customers
Liaise with Turnongreen departments to support & resolve customer & sales issues
Requirements
Bachelor's Degree in Electrical Engineering with 5 years of experience in a related technology, preferably in applications engineering or project management
Technical knowledge and understanding of EV charging solutions, Energy Storage
Project managing electrical installation
Previous experience in electrical industry customer services, internal sales or similar role
Good presentation skills
Successful project management experience with low or medium voltage electrical switchgear projects.
Knowledgeable of electrical engineering and basic understanding of embedded software/ firmware (such as C/C++, CAN, PLC, etc.)
Strong working knowledge of data analysis and performance metrics using business management software (e.g., SAP, ERP, CRM) and Windows Office suite
Excellent client-facing communication skills
Detail-oriented, resourceful, diligent, and able to operate independently
Outstanding problem solving, critical thinking and troubleshooting skills
Capability to work independently and in an international team
 
TurnOnGreen - HR Specialist (Part-Time)
Job Overview
We are seeking a Human Resources Specialist to lead recruitment efforts for a fast-growing company specializing in the power electronics industry, energy storage solutions and electric vehicle supply equipment, and charge point service management. This position focuses solely on leading the recruitment process. This includes partnering with our hiring managers, drafting job descriptions, creating recruitment/search plans, screening candidates, scheduling interviews, candidate follow-up, and scheduling onboarding meetings. These plans define the timing, sources, and interview process for welcoming the best candidate onto our team. This contract position is for six months and approximately 5-20 positions over that time. Experience in recruiting executive and technical positions like the following departments are preferred:
Executive-level Director / VP of operations
Operations
Engineering
Sales & Marketing:
Responsibilities and Duties
Meets with managers to develop specific recruiting plans.

Develops recruitment strategies to achieve required staffing levels.

Screens resume, interviews candidates (by phone or in-person), administers appropriate assessments and reference/background checking, makes recommendations for hire (or not hire), and delivers employment offers for both exempt and non-exempt positions.

 Acts as the resident expert on all things employee recruitment and teaches our team here how to best interview and screen candidates.

Defines the best marketing sources for our recruitment strategies.

Acts as a consultant to the executive team

Keeps executive team apprised of federal, state, and local laws and regulations to ensure company compliance.

FMLA administration.
TurnOnGreen - Senior Director of Operations and Services
Job Overview
To help us continue our growth, we're seeking an experienced Senior Director of Operations to join our highly skilled team. As an ideal candidate, you have proven senior management experience in a highly dynamic setting. Your organizational, communication, and leadership skills are second to none and you enjoy developing solutions that push innovative boundaries. You will be reporting to the President and Chief Executive Officer of the Company and work closely with the Company's Chief Revenue Officer and cross functionally team to strategize and develop long-term plans that usher in new levels of productivity and further develop the Company's pipeline.
This position is required to work out of our corporate headquarters in Milpitas, CA.
Responsibilities and Duties
Collaborate with executive-level management in the development of performance goals and long-term operational plans
Maximize efficiency and productivity through extensive process analysis and interdepartmental collaboration
Set strategic goals for operational efficiency and increased productivity
Work with project managers in the development of financial and budgetary plans
Analyze current operational processes and performance, recommending solutions for improvement when necessary
Implementation of strategy set in business and department plans
Lead coordination and collaboration among all departments within Operations organization (Operations, Support, NPI (New Product Introduction), Quality Controls and Quality Assurance.
Implement organization plans and work processes
Integrate departmental policies with operational procedures
Create and develop the customer service and support departments
Manage customer technical support, product repairs and orders fulfillment
Oversees Supply Chain and Fulfilment to ensure SLAs are met including those agreed to in Partner or Client contracts
Works with the Engineering Managers to review product DVT and PVT status and readiness. Manage build and test (manufacturing & qualification) plans and resources during execution
Ensure that baseline processes are documented, implemented, and monitored including product ordering, Returned Merchandise Authorization (RMA), etc.
Support the expansion of product portfolio through implementation of new manufacturing strategies, programs, and partners
Skills and Qualifications
Bachelor's degree in science, engineering or related field,
5+ years operations management or leadership role
Superior knowledge of multiple operational functions and principles, customer support and services, production, supply chain management, quality assurance, etc.
Proven ability to plan and manage operational process for maximum efficiency and productivity
Ability to streamline and implement new structures and roles that create speed, efficiency, and support rapidly shifting business demands
Strong working knowledge of the Microsoft suite of products and e-commerce platforms
Experience with manufacturing process flows, lean manufacturing and safety & regulatory standards
Preferred Qualifications
Experience with budget and business plan development
Proven ability to develop innovative solutions for increased productivity
Superior negotiation skills in both internal and external settings
Masterful organizational, communication, and leadership skills, demonstrated by previous professional success
Strong working knowledge of data analysis and performance metrics using business management software (e.g., SAP, ERP, CRM)
TurnOnGreen - Material Handler Lead
Overview:
This Material Handler Lead position involves the timely and accurate reporting of materials movements that transpire daily. The position may include the complete set of transaction activities: picking for Sales Orders; picking components for production work orders; Receiving Vendor Materials; Processing and Receiving Customer RMA. Packing of products for safe transport and completion of domestic and international shipping. The position also includes involvement in both daily cycle counting and other periodic physical inventory activities. As a Lead Material Handler, you will lead the day-to-day tasks of the warehouse. You will be responsible for the training and onboarding of new team members.
Responsibilities:
Support the Inventory and Warehouse policies and procedures currently in place (warehouse security, daily warehouse processing, and fiscal period cutoffs).
Post Inventory transactions daily into Netsuite in adherence to defined warehouse procedures and work instructions.
Work in concert with other Warehouse personnel, and Shipping personnel to support the responsive environment required by Operations.
Properly receive, stack and store material and/or products per warehouse guidelines
Complete incoming inspection testing, confirmation of certificate of conformance and reconciliation of receiving/ purchase documentation. Ensure that each receipt must have the proper documentation (Packing slip, CoC, etc.) to support computer system entries
Complete daily Receiving entries in computer system and file receivers for record keeping at end of each business day
Package product to be shipped and arrange transportation services (UPS/ FedEx/ DHL) for product
Determine labeling requirements including but not limited to: Assemble and pack product containers, preparing and affixing shipping labels on packed cartons or stencils identifying shipping information for cartons, skids or other storage devices in an accurate manner including any special labels that are customer required. Prepare all shipping documents in a timely and accurate manner. Posts weights and shipping charges, and affixes postage
Maintains storage area by organizing floor space; adhering to storage design principles; recommending improvements
Maintains cleanliness throughout the warehouse and carries out facilities maintenance duties as needed.
Sorts and places materials or items on racks, shelves, or in bins
Perform cycle count and inventory verifications.
Maintain high levels of accuracy in daily operations
Qualifications:
High School diploma and a minimum of 6 years of related experience.
2+ years of related warehouse experience preferred
2+ years of supervisor experience preferred
Knowledge, Skills, and Abilities:
Computer proficient, with prior experience in performing inventory transactions in a computer-based business system.
Must have experience with shipping international
Knowledge of inventory controls or related experience in a managed inventory environment required Oracle Netsuite experience is highly desirable
Licensed to drive Material Handling equipment necessary (Forklift, Stand-on Lift). Must have a valid driver's license.
Values of honesty, responsibility, reliability, and team support
Comfortable with computer technology, i.e., hand-held computers, running reports, MS Office programs; or have a willingness to learn
Strong written and verbal communication skills
Ability to work independently for part or all of shift
Must be able to lift up to 50 lbs. and able to operate hand truck or pallet jack
TurnOnGreen - Buyer/Planner
Position Summary:
Buyer / Planner is responsible for all aspects of procuring goods and services to support the company's operations from demand recognition to RTV. This includes communicating and negotiating with suppliers to ensure delivery schedules are met, best prices are obtained; and maintaining purchasing records. Buyer must work with internal cross-function teams to address supplier-related issues.
Responsibilities:
Purchase direct materials, and components as driven by MRP.
Ensure timely PO execution and address supplier's quality, capacity, materials issues that may affect supply.
Resolve issues regarding PO to invoice discrepancies, returns, and quality issues and non-conformances with suppliers.
Monitor status of open purchase orders to ensure on-time delivery of all materials, including timely resolution, communication, and mitigation of future potential issues.
Expedite or defer orders as required based on schedule and inventory levels.
Determine and establish optimal inventory levels based on the forecast, demand variation, and material lead times.
Coordinate material flows throughout product or BOM changes, obsolescence, and the introduction of new suppliers and/or materials due to new product development.
Actively pursue cost savings opportunities.
Assess and communicate supply risk. Make recommendations to mitigate.
Processes and manages returns for defective materials, components, or equipment.
Monitors and maintains inventory at planned levels, while working to minimize excess and obsolete materials.
Vendor negotiations to reduce overall cost and achieve targeted yearly Purchase Price Variance (PPV).
Provide back-up support for supply chain functions including shipping, receiving, material handling and other duties as assigned.
Other duties and tasks as assigned.
Qualifications:
Minimum of 3 years purchasing and planning experience with contract manufacturers, ideally in power supplies and automotive preferred
Bachelor's degree in Supply Chain Management or in related field preferred
Ability to work collaboratively in a fast-paced environment
Ability to manage multiple projects and tasks simultaneously
Excellent problem-solving skills
Excellent oral and written communication skills.
Intermediate to advanced skills in Microsoft Excel.
Experienced using ERP/MRP systems, Netsuite preferred
Knowledgeable in ISO Standard.
Ability to maintain highest ethical and professional business conduct
TurnOnGreen - Director of Global Information Technology
Job Description:
Pre-IPO organization is seeking a hands-on individual to develop and build our company's global IT infrastructure and roadmap. This is your opportunity to have full autonomy to take charge and be a change agent for the company's IT future roadmap with a high growth 50-year-old company that is rebuilding its business model for the EV market. Moreover, we are quickly ramping up for an IPO and require a dynamic roll-up the sleeves individual who is seeking the next step in his or her career to make a difference and experience the financial benefits. We are poised to go public within a few months and have established goals to implement cutting edge technology. We pride ourselves in striving to become "Best in Class" within the industry. Our management and staff are a diverse team of leaders who value your contribution and foster diversity and inclusion in the workplace to ensure you have a rewarding career and not just a job.
Key qualifications for this role will require a minimum of 7 to 10 years hands-on experience within the following areas:
Technical knowledge and experience to manage and support the IT internal control environment for our current ERP system (NetSuite One-World)
Management experience in an IT/Leadership role responsible for systems application support and the owner for all business-critical systems - Experience with computer networks, network administration, and network installation.
Experience working with and administering corporate wide global IT functions with current software test and validation technology
Direct, hands-on experience with Google & Microsoft-based desktop technology products
Desktop & laptop remote repair and software trouble shooting
Ability to develop and coordinate project plans in a timely manner
Ability to effectively communicate information service concepts to a broad range of technical and non- technical staff.
Manage external software vendors for new and existing applications and software projects
Identify potential enhancements, risk mitigating technologies or processes to implement the related technology
Current management experience of Information Security best practices and standards
Experience with cloud computing (specifically Microsoft Azure or AWS)
Experience managing Windows environments with Active Directory, Group Policy, and Azure
Experience with hardware virtualization products such as VMware/vSphere or MS Hyper V
Develop and implement conference room AV technology and equipment including hardware, Microsoft Teams & ZOOM video conferencing
Experience building SQL database queries and reports
Provide best-in-class support to executives on a wide range of technologies both onsite and remotely
Ability to meet critical deadlines and prioritize multiple tasks in a challenging environment
Managing a corporate IT department with an innovative mindset and having had to implement current technology and ensuring successful UAT projects to roll out that
Effectively managing financial budgets, even when experiencing budget cuts or other financial
Full comprehension of an organization's required technology growth strategy and its corporate wide