DC Fast Chargers for fast and efficient re-charging
Fleet, destination, public charging solutions
Does your EV charging project qualify for NEVI funding? Learn more about NEVI here:
Prioritize EV charger up-time with user-friendly tools
TurnOnGreen's administrative EV charging dashboard offers a user-friendly interface for businesses to efficiently manage charging stations, including monitoring activities and handling user accounts.
Its affordability makes it attractive for businesses, providing cost-effective solutions for managing multiple charging stations. Additionally, a constantly growing dashboard ensures access to the latest features, keeping charging infrastructure aligned with the evolving electric vehicle market.
Add significant range to an EV in minutes, not hours
Who electrified with TurnOnGreen
Understand EV charging levels
Electric Vehicle (EV) charging is typically categorized into three levels: Level 1, Level 2, and Level 3, which are also known as DC fast charging. These levels differ in terms of charging speed, voltage, and where they are typically used.
Level 1 is the slowest but the most accessible for residential charging. Level 2 offers a good compromise between charging speed and convenience, making it suitable for daily use and longer trips within a region. Level 3 (DC fast charging) is designed for rapid charging during long-distance travel and is best suited for public charging infrastructure. The choice of charging level depends on your specific needs, driving patterns, and the availability of charging infrastructure in your area.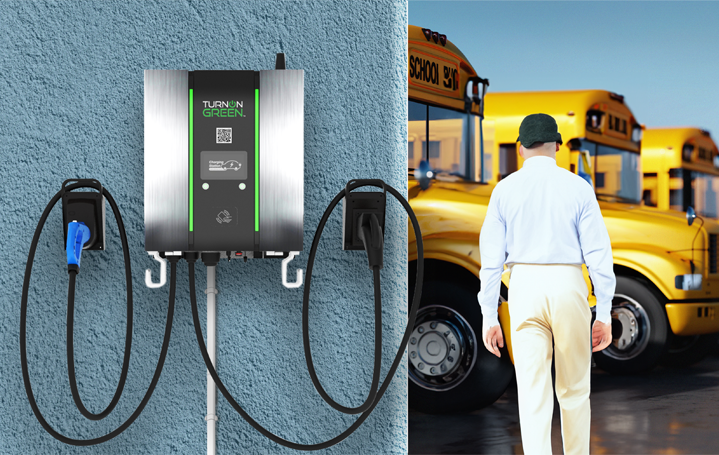 Headquarters:
1421 McCarthy Blvd. 
Milpitas, CA 95035
Follow us on Social Media