EV Charging Where People Play
Time spent without EV charging is time wasted
Make EV Charging Available For All
EV charging services are the perfect amenity for places where families and friends spend time together. Improve your sustainability status, encourage EV adoption, and modernize your location today.
Meet Sustainability Goals
Monetize Your Parking Spaces
Meet Sustainability Goals
Monetize Your Parking Spaces
Wineries have become a popular day-trip. As wineries tend to be 30-miles or more from residential and populated areas, EV charging is a must for visitors.
Accommodate long distance EV travelers
Improve sustainability practices at your winery
Increase visitor dwell time
On average, 18 holes of golf can take four hours – the perfect amount of time for any level of EV charging. Golfers love their local clubs, and can benefit greatly from EV charging services.
The fitness trend is going strong, and gyms need to offer competitive amenities to gain and maintain memberships. EV charging will become standard.
2 million electric vehicles on the road. 500% increase expected over 4 years
Destination platforms like Airbnb and Expedia now offer a filter for hotels that offer EV charging. Platforms like Yelp! will soon follow. Be prepared!
Networked vs. Non-Networked EV Charging
All locations are unique. See which type of charging is right for your recreation area.
TurnOnGreen Networked Charging
Increased public visibility
Optional paid EV charging
RFID and mobile phone activation
Track energy usage and revenue
Remote access and EV charger management
TurnOnGreen Non-Networked Charging
Increased public visibility
Free EV charging sessions only
Plug-and-play functionality
Optional dedicated mobile app and RFIDs
Bluetooth / Wi-Fi Accessible
Recommended EV Chargers For All Properties
TurnOnGreen offers a variety of network optional Level 2 and DC Fast Chargers. See which EV charger fits your EV project.

7kW | 32A
Non- Networked Charger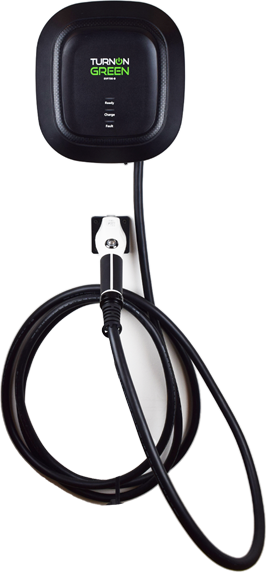 7kW | 32A
Networked Charger

11W | 58A
Networked Charger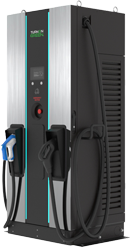 EV Charger Management Services
Set permissions, manage your EV chargers, see power usage, and gain access to 24/7 customer service.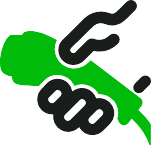 Connect and control TOG EV chargers.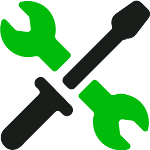 Hardware, software, and installation.
Set schedules, see costs, and monitor your EV chargers.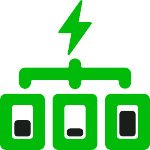 Power EV chargers on limited capacity with load balancing technology.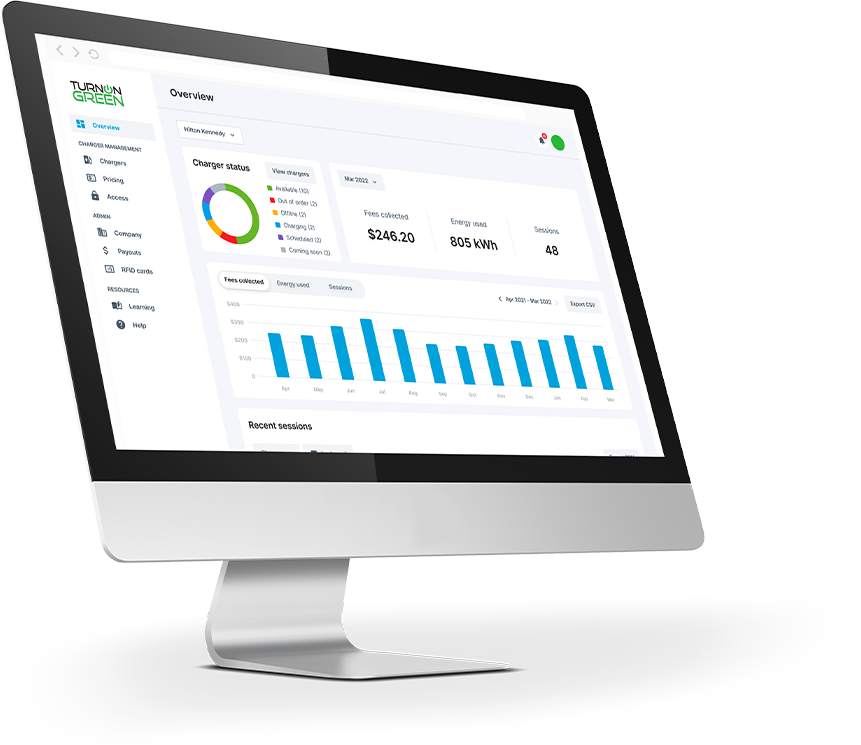 Claim up to $100,000 in Tax Credits for EV charging hardware and installation.