Join our growing network of EV chargers.
Keep your amenities up to date with TurnOnGreen's user-friendly EV charging solutions.
Schedule your free consultation today.
Ready to take the next step in powering up your EV Charging project? Schedule your free consultation today and let our experts guide you towards a greener future. Don't miss out – reserve your spot now!
City Hall - Boulder City, Nevada
Best Western - Billings, MT
Tuolumne County Council Offices
Hampton Inn - Rancho Cucamonga, CA
Alisal Ranch - Solvang, CA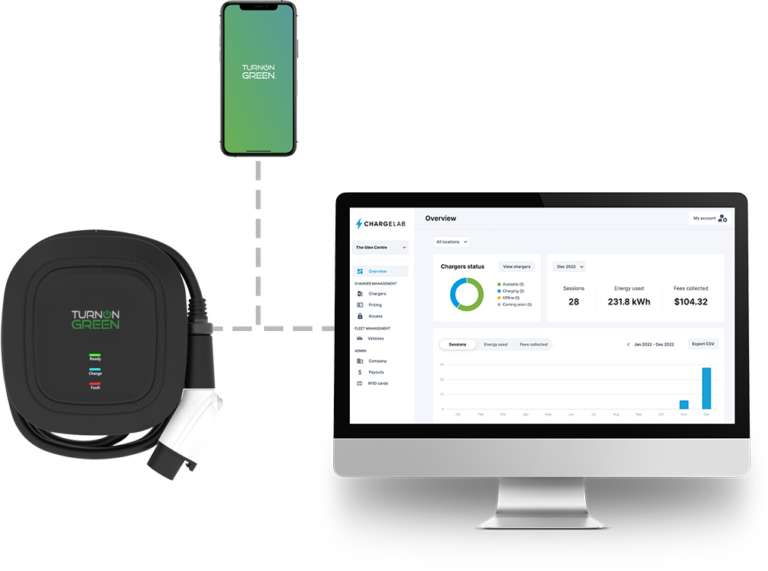 Comprehensive network services bring operations, maintenance, point-of-sale, and online dashboard to your front desk.
Manage power, set pricing (if any), see live charging statistics, limit usage, and generate reports all in one place.
Broadcast charger availability, and make activation simple with the TurnOnGreen mobile application.
Capture the growing EV driver market
Below is a representation of the number of passenger EVs on the road at the end of each calendar year. Position your hotel to capitalize on a brand new opportunity.
Source: IEA Gloval EV Outlook, EV-Volumes
Streamline your EV charging project
TurnOnGreen has a vast network of engineers, contractors, and electricians available to get your chargers up – and keep them up.
Design, Planning, & Permitting
Experts available to guide you through the permitting and engineering processes.
Installation Services​
EV charger installation experts, who can navigate simple or complex projects.​
Operations & Maintenance
Comprehensive management software and maintenance packages available.