MILPITAS, Calif.–Imperalis Holding Corp. (OTC: IMHC), at times referred to as TurnOnGreen, Inc. ("TurnOnGreen" or the "Company"), announced that its subsidiary, Digital Power Corporation ("DPC"), has completed the development phase of its generic access platform ("GAP") power supply unit for powering broadband network access nodes. DPC's GAP power supply unit enables broadband and multi-system operators to add new functions and services to access nodes. This novel GAP power supply unit design allows multi-system operators ("MSOs") to accelerate technology updates, deliver multiple services utilizing a single node platform, facilitate the migration to an edge-computing model, increase service velocity and reduce inventory costs.
DPC's GAP power supply unit offers leading-edge adaptive power management technology that measures and controls energy, monitors power consumption, reduces power consumption while improving power efficiency, high-density and very low electromagnetic interference ("EMI"). The topology uses an innovative boost circuit to store energy for an extended hold-up-time, a record 0.2 seconds, while still fitting into the form factor required by the standard. The proprietary design uses a dual-core digital signal processor ("DSP"), one core is dedicated to power control of the AC-to-DC and DC-to-DC converters and the second core is used for monitoring and reporting over a controller area network ("CAN") that meets industry standard communications protocols. DPC's GAP node power solution is compliant with the Society of Cable Telecommunications Engineers ("SCTE") specifications and requirements for interchangeable modules within the GAP enclosure for use in cable access, fiber access, wireless access networks, and future applications.
"Custom design and manufacturing of power solutions is a core competency of our business," said TurnOnGreen and DPC's Chief Executive Officer, Amos Kohn. "Our innovative technology and advanced digital power processing solutions is expected to help provide expansive broadband access to deliver fast, high-quality, reliable internet and streaming services to millions of people worldwide."
"The Company has a 50-year history of successfully designing and commercializing custom power solutions for the telecommunication industry," said TurnOnGreen President Marcus Charuvastra. "Maintaining a diverse and nimble business operating unit is a key part of our growth strategy. We believe this new product will provide the Company with access to the enormous broadband market."
According to the Society of Cable Telecommunications Engineers, the first GAP standards are focused on the North American cable market, but can also be applied to strand-mount node housings used in Europe and other regions. The standardization of GAP technology will lead the industry away from the variety of proprietary nodes and create a scalable environment for industry growth. GAP standards also aim to improve interoperability between different telecommunication organizations.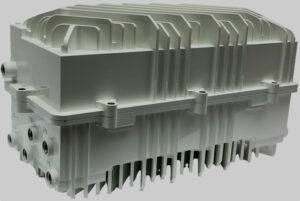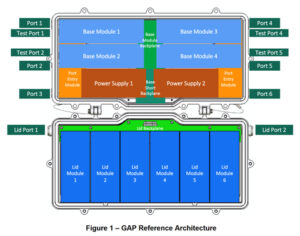 About Digital Power Corporation
Digital Power Corporation, a wholly-owned subsidiary of TurnOnGreen Inc. designs, manufactures and sells high-grade customized and off-the-shelf power system solutions. Its products are used in the most demanding telecom, industrial, medical and military applications where customers require high density, high efficiency, and ruggedized power solutions. DPC's headquarters are located in Milpitas, California; www.digipwr.com.
About TurnOnGreen Inc.
TurnOnGreen designs and manufactures innovative, feature-rich, and top-quality power products for mission-critical applications, lifesaving and sustaining applications spanning multiple sectors in the harshest environments. The diverse markets we serve include defense and aerospace, medical and healthcare, industrial, telecommunications, and e-Mobility. The Company brings decades of experience to every project, working with its clients to develop leading-edge products to meet a wide range of needs. The Company's headquarters are located in Milpitas, CA; www.TurnOnGreen.com.