Charging at home has never been easier
Feature rich home charging with maximum user-friendliness, for any EV
TurnOnGreen EV700 Home EV Charger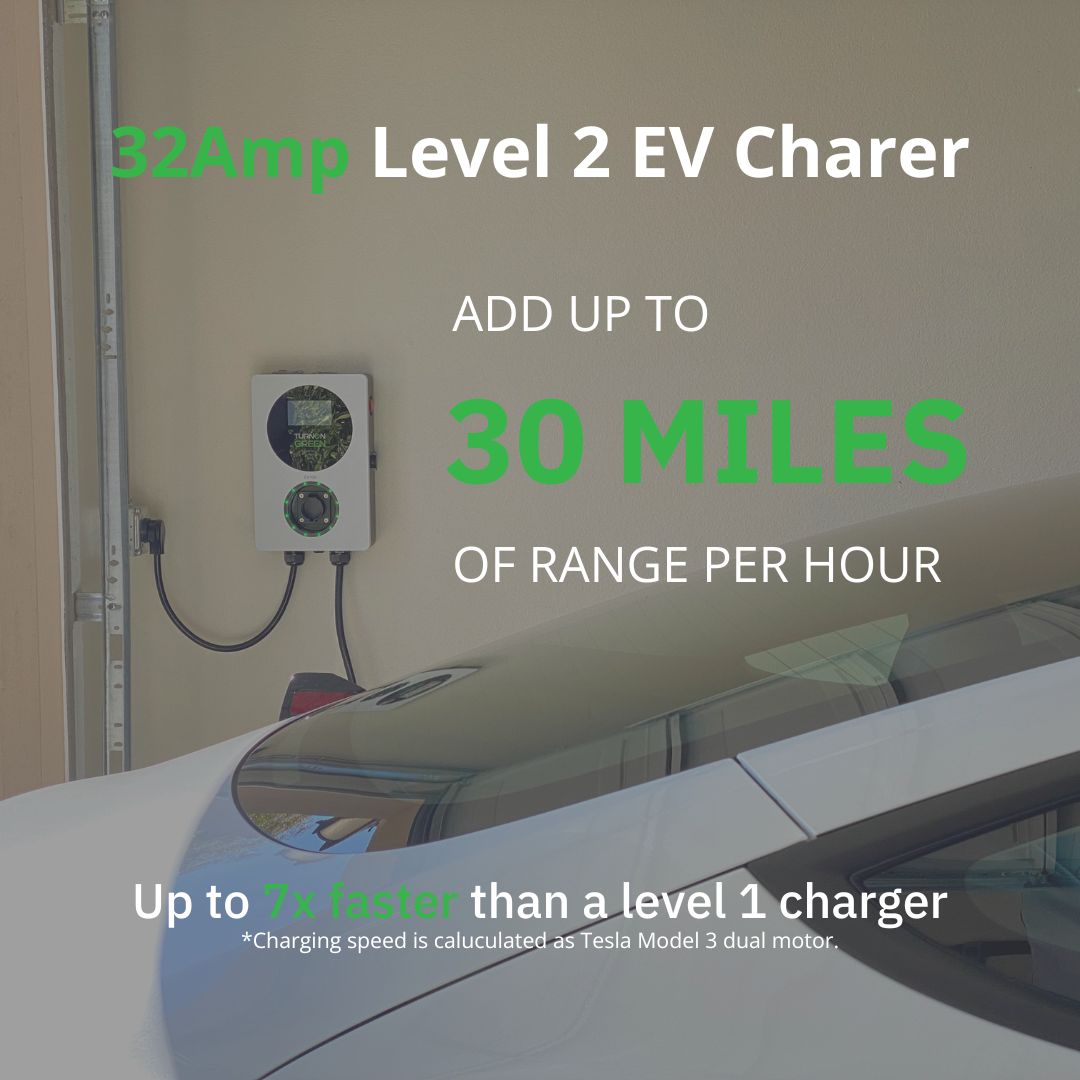 The EV700 Smart Home Charger offers fast charging, delivering up to 7 times faster charging compared to a standard Level 1 charger. It can add up to 30 miles of range per hour on most electric vehicles, ensuring quick and efficient charging for EV owners.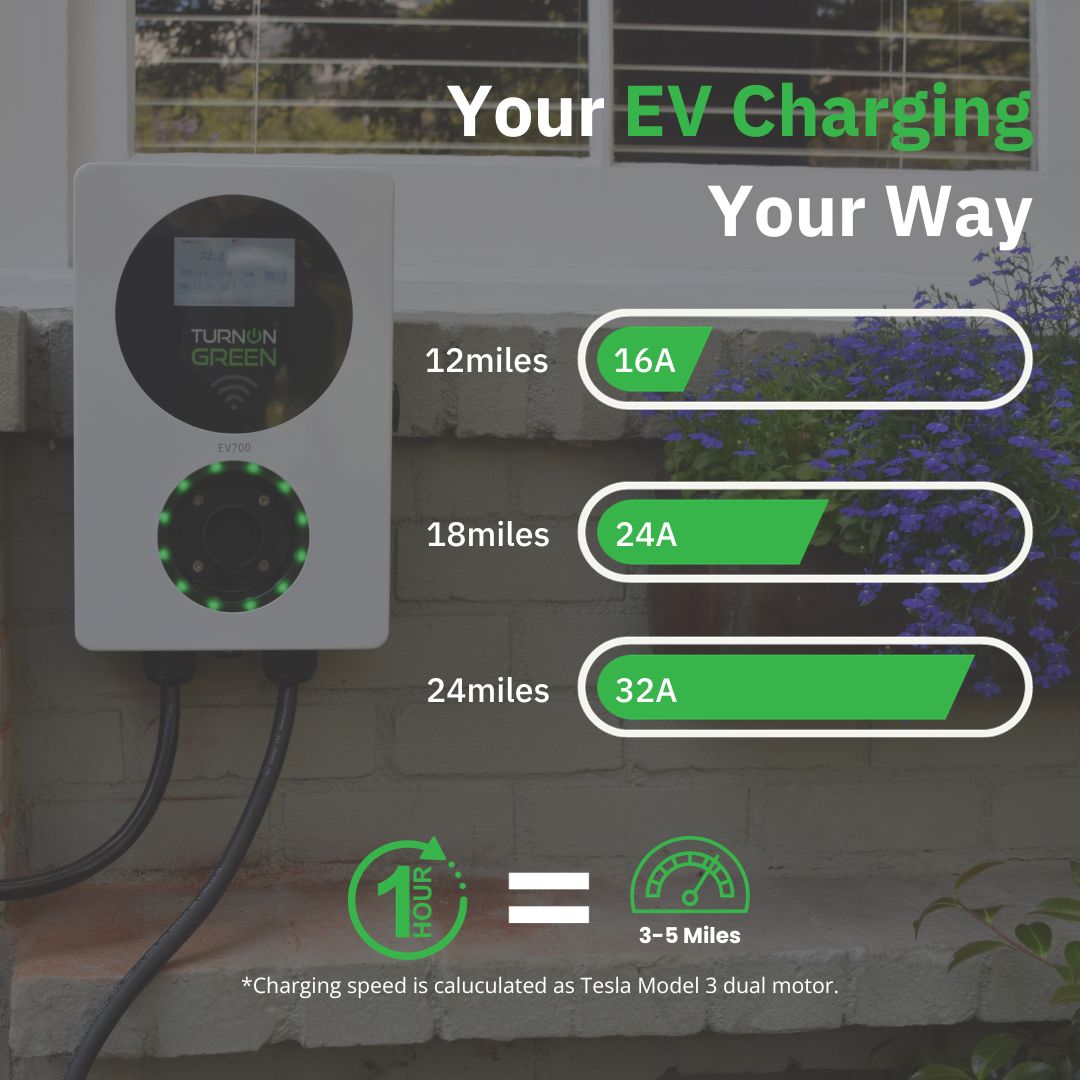 The EV700 is designed to be compatible with all electric vehicles, including Tesla models, thanks to its SAE J1772 connector. It offers a versatile charging solution that can accommodate a wide range of EVs, making it convenient for users with different vehicle brands.
User-Friendly and Customizable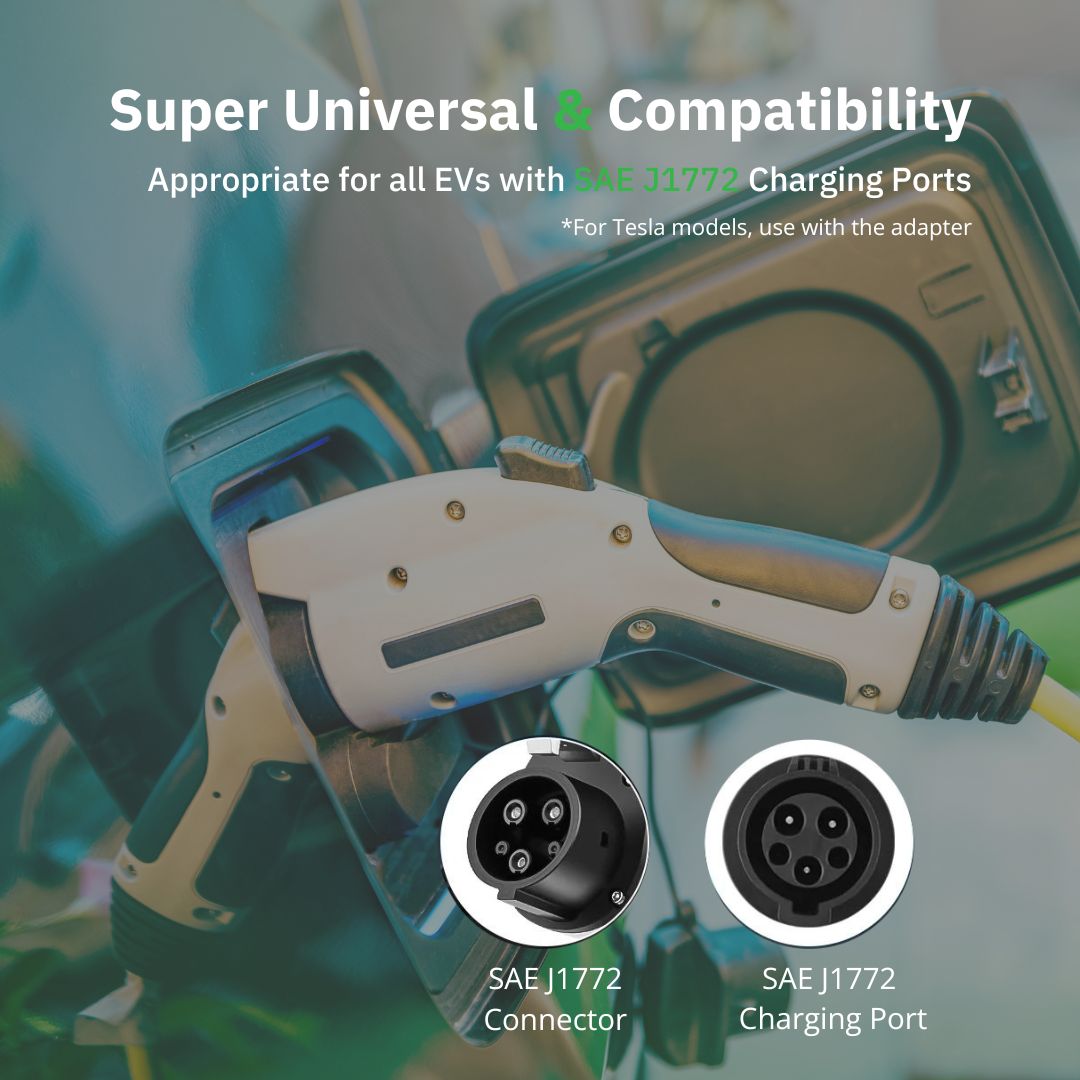 The EV700 is known for its user-friendly interface, making it easy for EV owners to initiate and monitor charging. Additionally, it provides flexibility with adjustable amperage settings of up to 32 amps, which users can customize through a mobile app. This customization feature allows users to tailor their charging experience to their specific needs and preferences.
than a typical power outlet
APP, touch screen and RFID

ENERGY STAR® certified​

TÜV Rheinland certified​

3-year warranty
What Our Customers Are Saying
This is an amazing Charger!

This EV charger is amazing. Definitely a step up from my Tesla charger. The look and design is what originally got my attention. With the detailed lit screen and the LED lights that let you know it's charging status, makes it stand out from the rest. After that got my attention and I started reading all the functions it has, mainly the Bluetooth phone connectivity and the RFID cards. I was sold! I made a great Decision because not only does It work perfectly and glows up my garage in a good way. I am now pulling 29-32 miles an hour. I love this thing and have already recommended
Easy EV Charger Installation and Perfect for Summer Savings

I ordered the EV700 based on a friend's recommendation and am happy with my decision. I found a local electrician on Yelp. He hadn't installed this brand before but said it was straightforward, even finishing ahead of schedule. I downloaded the free mobile app though I haven't had to use it yet since the EV700 by default charges whenever plugged in and stops when finished. However, we recently discovered that our utility company has a Clean Energy savings plan that we intend to enroll in. That's when the app's scheduling feature will come in handy, allowing me to plugin when I get home and set it to start the charge after 9 pm when the electric rates are 60% cheaper.
Amazing EV charger 5 Star

I ordered the EV700 to charge my Tesla at home. This EV charger was so easy to install, since I already had a 240 v outlet set up. I have a NEMA 14-50 outlet, and the EV700 uses a NEMA 6-50 plug, so I ordered a 14-50/6-50 extension adaptor for like $20 to operate this EV charger. I'm pulling 7kW consistently from this device, and it is giving me about 29 miles of range per hour charging. I downloaded the EV700 APP too, and use it to turn on my charger after 9pm. I have my car set to charge to 90% so it turns off automatically. 5 stars
EV700 App is an all-encompassing EV Charging mobile app that allows you access to the same configuration options available on the charger! Set power output to your preferred amperage setting, schedule charging, rename your charger, initiate and conclude charging sessions, and see live charging statistics on your phone.
The TurnOnGreen EV700 home EV charging station is easy to install and simple to use. This 32A, 7.7 kW, level 2 EV charging station can add up to 32 miles of range every hour plugged in, and can fully charge an 90 kWh battery overnight. The EV700 is the perfect EV charging station for EVs using the J1772 plug like the Ford Mustang Mach E, Ford F150 Lightning, Chevy Bolt, Chevy Volt, Audi E-Tron, Lucid Air and the EV700 can even charge a Tesla using the J1772 adapter.
Support the whole family. No matter what car you drive.*
One Tree for Every Charger Sold
TurnOnGreen has partnered with the reforestation non-profit One Tree Planted. The TurnOnGreen "One4One" initiative aims to help restore U.S. forests by planting one tree for every residential and commercial Electric Vehicle charging unit sold and raising additional donations from clients and corporate partners.
The initiative seeks to plant a minimum of 10,000 trees a year over the next ten years. TurnOnGreen's partnership with One Tree Planted reflects its commitment to sustainability and mitigation of the negative impact of carbon emissions.
Have questions about the EV700, installation, or Level 2 charging? We're here to help.
Looking for commercial solutions?
The inclusion of RFID access in the TurnOnGreen EV700 makes it an excellent choice for electric vehicle charging in multi-family residences and workspace environments. View here >>