Claim Your EV Charging Tax Credit up to $30,000
The Federal Tax Credit for Electric Vehicle Chargers is Back
The Inflation Reduction Act's Alternative Fuel Refueling Property tax credit extends the EV charger tax incentive for ten more years—through December 31, 2032. New eligibility requirements will go into effect for stations installed starting Jan. 1, 2023.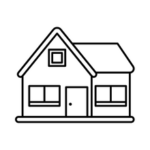 Residential
If you install a home EV charging station, you can get 30% tax credit on the cost of hardware and installation, up to $1,000.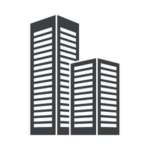 Commercial
Businesses that that install new EV chargers or EV charging equipment can also benefit from a tax incentive of up to 30% of the total cost of equipment and installation, up to $30,000.
Utilizing EV Charging Incentives to maximize your benefit.
In addition to broad-scale electric vehicle incentives, states and utilities provide incentive programs, rebates and tax credits specifically for purchasing and installing EV charging equipment across the country. You can learn about vehicle tax credits and rebates, income-based incentives, charging station incentives, local utilities electricity discounts and special driving perks for electric vehicles.
Consult a TurnOnGreen expert to see how much you can save.