Since 2019, the electric vehicle market has experienced massive growth, to the tune of 40% year-over-year. The EV market, in general, has exploded, and this upward trajectory is projected to continue into 2022 and 2023. Reflecting upon 2021 sales, Tesla has reported $5.5 billion in annual profits, which is more than six times their 2020 bottom line. So, is it time to invest in an electric vehicle? The research says yes.
Top Automakers understand that EV is the future and are all joining the movement
New global manufacturers in the auto industry such as Ford, BMW, Nissan, Toyota, and General Motors have announced their new electric cars, all being released within the next few years. With this, Tesla is having to compete to maintain its market share with new EV manufacturers popping up both in the United States and abroad. Soon, drivers will have their pick of the litter when it comes to which electric vehicle they want to drive, and EVs will without a doubt become more affordable by 2030.
DC Fast Charging and EV Fleets are on the rise, too.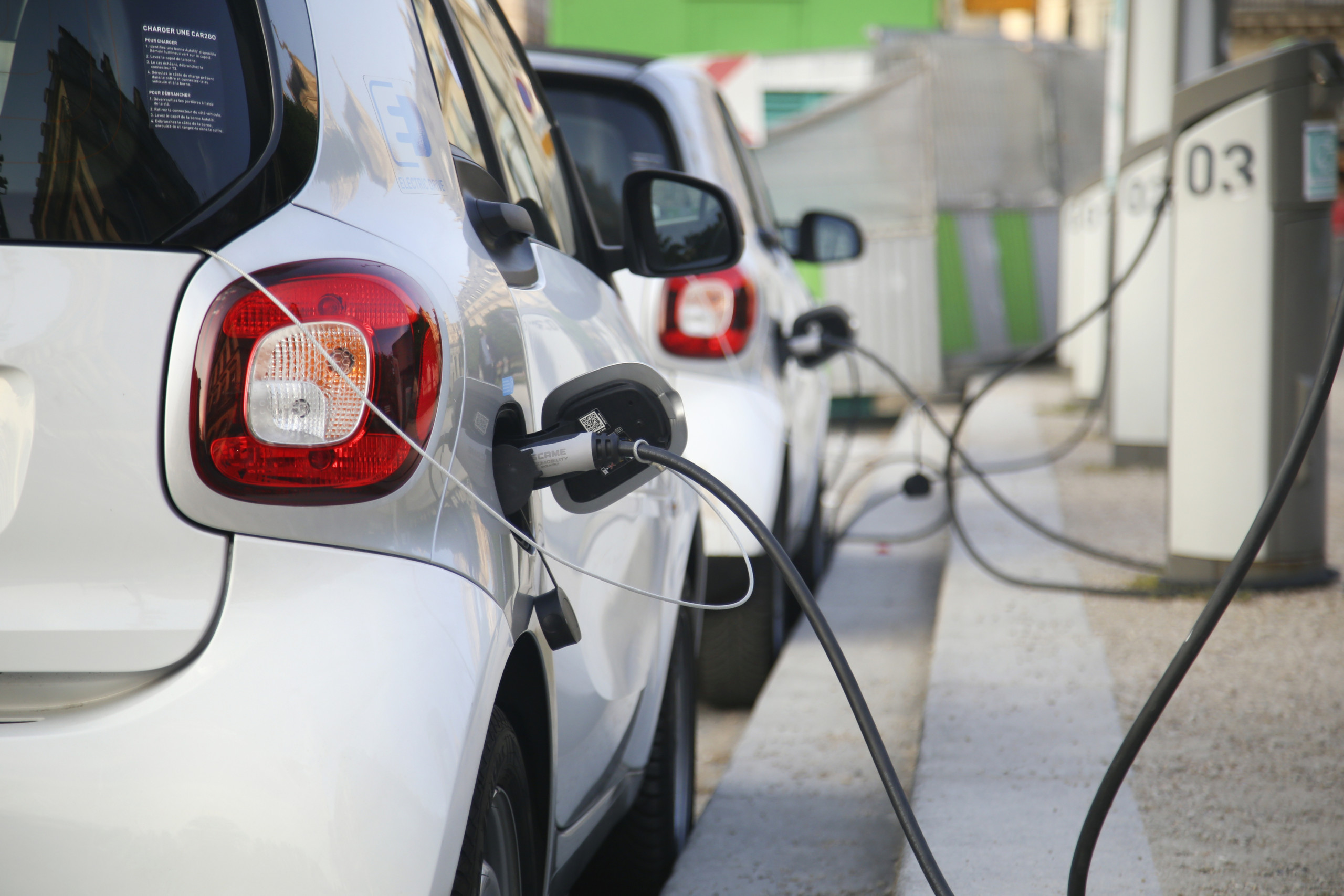 In 2021, the United States reported having 46,000 public charging stations. While this seems like a significant number, projections say this is just the beginning. Businesses, multifamily housing units, and public parking lots in major cities will see an increase in demand for them to offer fast, affordable EV charging solutions as the years go on. Because of this, they really need to get on the trend and install these units as soon as possible.
According to the Department of Energy, there are currently 120,000 charging ports available in the United States. Most of these ports are optimized for Level 2 chargers, but new developments for commercial use may be built with DC fast chargers in mind for certain industries. As EV sales owned 2.6% of the total car market in the United States in 2021, this number is only expected to increase as EVs become more affordable, like buses, mail services, taxis, rideshares, and public transportation go electric. These may include mail delivery, rental cars, construction, or transportation fields that require fleet vehicles which will eventually become all-electric, such as Amazon and UPS.
Overall, it is in the best interest of consumers and business owners to start looking into offering electric options for their fleets and parking lots. As the EV industry is one of the most rapidly growing sectors of the auto market today, the manufacturing and innovation of cars are quickly moving towards electrification. Thus, developments and property managers need to stay on top of the trends and ride the electric wave–it's not going away any time soon. According to a Bloomberg New Energy Finance study, zero-emission vehicles (ZEV) will account for 70% of new passenger vehicles globally by 2040.
Are you interested in purchasing a premium home or commercial charger for electric vehicles? Learn more about the Level 2 EV700 Smart Charger by TurnOnGreen, and how you can plant a tree with every purchase.